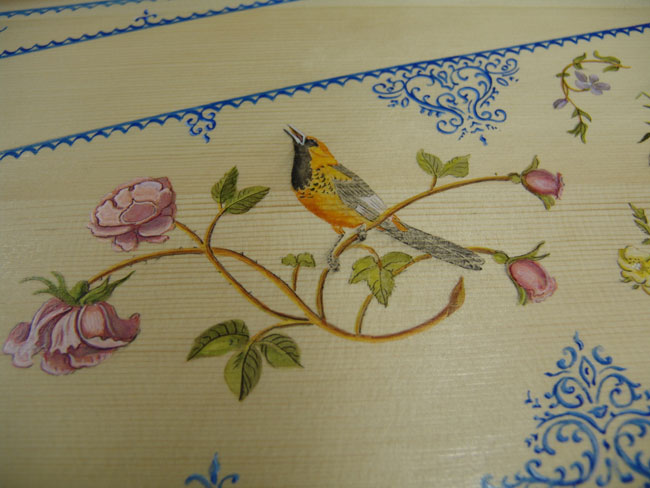 When the original papers used on lid and fallboards were no longer available - the traditional designs were
meticulously redrawn on Bavarian limestone, processed and printed at Tomlinson Studio / Gallery
under the supervision of the decorator.
Two lids and fallboards receiving the 'ash' papers..
Here the Caligrapher is hand lettering with india ink.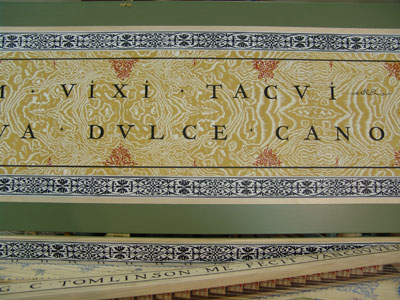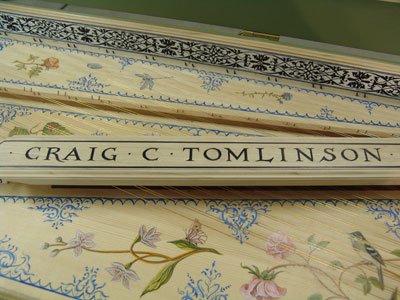 The maker's name on the jack-rail.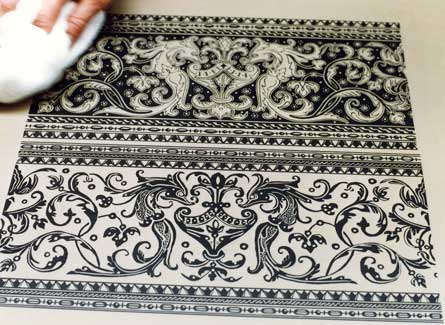 Detail during printing showing the two styles of 'Seahorse'
papers. The upper is referred to as the 'reverse' pattern.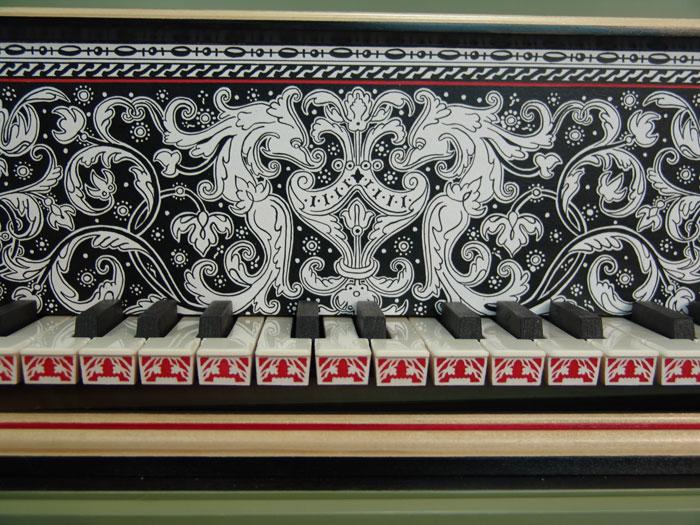 A detail of the 'reverse' seahorse paper on a black background.